Helloo bookloveers!!
I've not been so good keeping up with my blog and other blogs lately but I'm looking forward to fully come back to blogging next week when I'm FINALLY over with finals!
For today's post, I'm once again part of these amazing blog tours held by Shalini. The book is The Kooky Kids' Club by one of my favorite writers Robbie Yates! You can tell by the name this is already a really cool book but here's more about it:
Maxine is smart, quirky, and a bit of a misfit. One day, she receives a mysterious invitation to a meeting of the "Kooky Kids' Club."

Things are looking bright. It's nice to finally have a real group of friends. Then Maxine's teacher disappears.

 Maxine doesn't know what happened to her beloved teacher, or how she can help. But if anybody has the smarts to help Miss Thompson, it's Maxine and the Kooky Kids' Club…

This quirky chapter book is for the best kind of kids—the ones who are a little bit kooky!
We all have some quirks, some more than others but that's what makes us unique and special and that's what Robbie Yates tries to show through this book. I could relate so much to the main character Maxine, she was me as a kid. I didn't have a cool aunt, or an amazing group of friends or a mystery to solve but I was really "weird" and I didn't exactly fit in any group, not even the nerds group haha!
It's a really well written story full of mystery and adventures from Maxine and her group of friends, perfect for any kids or adults who might feel a bit different. I would have loved to have this book when I was younger just as a reminder that there were more people like me out there and that we don't all fit in the most common groups set by society.
Now, I have really BIG news! I'm part of the Kooky Kids' Club!!!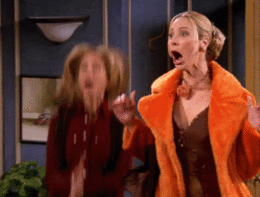 Here you have some evidence:
I know I was supposed to do this last week but Life got in the middle of my plans haha. Today I'm sharing with you just 2 of my many quirks!
As you probably read, I have a thing for bananas. The best way to explain it is I can't eat it if you say the name haha! I know that sounds weird but if you give me a banana split without telling me it's a banana split then I'll eat it but if someone says the word I just can't. I tell everyone I hate bananas but I really don't, It's just the word that bothers me.
Now you know why I'm part of these amazing group!! I truly recommend this book to everyone, but mostly kids because I know growing up it was really hard feeling like you didn't fit in any of the groups!
Thank You Robbie for writing such an amazing book, you have a gift, so please never stop writing and Shalini for letting me be part once again of these blog tours!
About author and Links!
Robbie Yates is an author from Melbourne, Australia. He likes cocoa, cheeky poetry, and eating all of the red jellybeans before anybody else can get to them.
In his free time, Robbie likes to read ridiculous and wacky kids' fiction. He also likes practical jokes and terrible puns.