Hellooo bookloveers!
I know I know my picture doesn't really go with the day but I just couldn't  write this on time so we're just going to believe today is taaag thursdaay!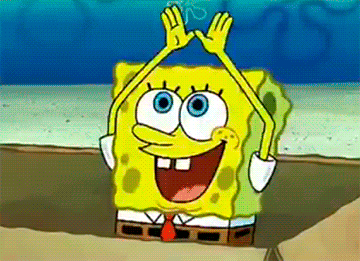 I was taggeed to do this by one of the best bloggers ever, Thank you so much Kelly!!! If you're not already following her then you NEED to, her posts are the beest!
Today I feel like answering questions so let's staart!!
1. How many books is too many books in a series?
Hmmm this is really hard already haha. I feel like most of them are just okay with three usually the 4th book is just not as good, and I've realized that I like trilogies more. There are some exceptions to that rule, ahem Harry Potter haha!
2. How do you feel about cliffhangers?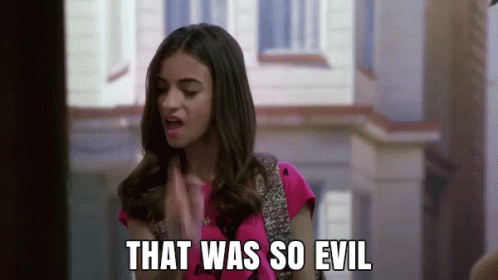 They make me anxious but at the same time I love them? haha I love when a book makes me feel like I want to read what's going to happen next because that means I love it and loving a book is the best feeling in the world.
3. Hardback or paperback?
Hardback! It's not like I don't like paperbacks, I own some paperbacks. I'm just the most careless person ever sometimes and I'm always scared that I'm going to damage it somehow, it's easier with hardback!!
4. Favorite book?
This is an evil question haha. Right now, I guess Harry Potter? I'm just re-reading the books and they are soo goood. Also The Gentleman's Guide by Mackenzi Lee, I will never get tired of saying how A-M-A-Z-I-N-G that book is!
5. Least favorite book?
The Last Star by Rick Yancey because of the BIG DISAPPOINTMENT it gave me!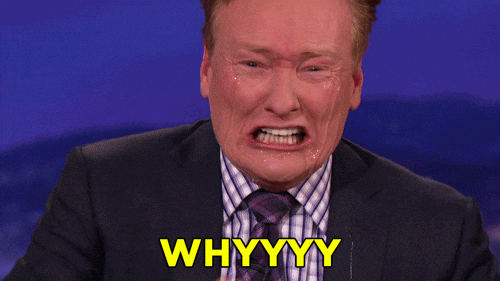 6. Love triangles, yes or no?
I'm gonna steal Kelly's gif for this!
7. The most recent book you just couldn't finish?
The Glass Spare by Laure DeStefano, I guess it just wasn't for me? I really tried, I read 100 pages and I just didn't like that I was forcing myself to read it.
8. A book you're currently reading?
I literally just started They Both Die at the End by Adam Silvera!
9. Last book you recommended to someone?
I recommended The Cruel Prince by Holly Black to a friend yesterday, hopefully she'll like it as much as I did.
10. Oldest book you've read? (Publication date)
According to goodreads, it's Beowulf by Unknown, It's really a poem, and apparently was published during 975, that's really old, I had no idea haha!
11. Newest book you've read? (Publication date)
My friend Goodreads says it's Bygone Badass Broads: 52 Forgotten Women Who Changed the World by Mackenzi Lee. it was published on February 27th, 2018! It was such a great history book focused on women, you can read my thoughts about it on the link!
12. Favorite author?
Mackenzi Lee, Sarah J. Maas, Jane Austen…
13. Buying books or borrowing books?
Buying! I'm the only one of my friends that likes to read a lot and we don't have oublic libraries so my only choice is to BUY!
14. A book you dislike that everyone else seem to love?
Papertowns by John Green, maybe? I really didn't like that book, well I didn't like Quentin, I loved Margo's character. But the book was focused on Quentin so it really just wasn't a great experience.
15. Bookmarks or dog-ears?
BOOKMARKS! I've never dog-eared (if that's a word) my books. I just really like to take care of them and usually dog-ears let to broken pages.
16. A book you can always reread?
17. Can you read while hearing music?
I'm a great multitasker but just not when it comes to reading, I really just need to concentrate in the book! I can't really listen to music while I read.
18. One POV or multiple POV's?
I really don't mind as long as they are well written. I kind of enjoy one POV more but I've also loved books with multiple POVs
19. Do you read a book in one sitting or over multiple days?
I honestly wish I had the time to do that. I guess I do, mostly when it's for college because that always feels like something I  NEED to do instead of wanting to do it and it usually includes numbers and theories so it's not as cool haha.
20. A book you've read because of the cover?
I haven't read it yet but I definitely picked Wild Beauty by Anna-Marie McLemore because of the cover, I MEAN LOOK AT THIS!
It's really hard to know who has or hasn't done this tag since it's the same questions so I'm just gonna leave the nominations open to anyone who hasn't done it and feels like it!
I really hope you are all having a great fridaaaay! and imaginary thursday haha