Hellooo my lovely bookwooorms!!
Today I decided that I'm gonna try to catch up on reviews! Well, it's not like I have been reading a lot but this one I read last month and it's time to write about it.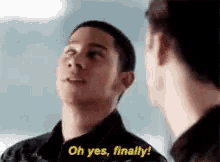 ---
Author: Holly Black                                 Published: January 2nd, 2018                  Pages: 370
Personal Rating: 
Jude was seven when her parents were murdered and she and her two sisters were stolen away to live in the treacherous High Court of Faerie. Ten years later, Jude wants nothing more than to belong there, despite her mortality. But many of the fey despise humans. Especially Prince Cardan, the youngest and wickedest son of the High King.

To win a place at the Court, she must defy him–and face the consequences.

As Jude becomes more deeply embroiled in palace intrigues and deceptions, she discovers her own capacity for trickery and bloodshed. But as betrayal threatens to drown the Courts of Faerie in violence, Jude will need to risk her life in a dangerous alliance to save her sisters, and Faerie itself.
---
This is the first book I've ever read by Holly Black and I mostly read it because of all the hype going around it, also the synopsis sounds really interesting. I'm glad to say it didn't disappoint me. It's a 4 stars book for me, which means I really liked it but there were still a few things that didn't convince me enough to  give it 5 stars. So let's start with the reasons why I liked it:
The Plot, I have to accept that at first I thought the whole things was really messed up, I mean a girl who presence the murder of her parents has to go live with the murderer to an unknown land where everyone thinks she's pretty much trash. That sounds crazy, and I just kept reading because I needed to know what had happened to get to the point where Jude, our main human character and her twin sister Taryn had apparently forgiven this person that left her without their parents. Thank God when I was 4% into the story there was a quote that made me think twice and understand that she had not forgiven him, that the love she felt for this person was a lot more complicated, similar to the Stockholm syndrome.
"Despite myself, despite what he'd done and what he was, I came to love him. I do love him. It's just not a comfortable kind of love."
After that confusing start, the plot develops really well and at a good pace, not too slow but just slow enough to give us the time to imagine the Fae World created by Black. I would have loved to know more about Jude's day-to-day life and how she grew up in the Fae World but I still found  it really interesting the flashbacks to her past and what she had to face when she moved from her home. I don't want to elaborate too much about it just because I found everything to be extremely related to the story and I don't want to make any spoilers.
I loooved that it included both the modern human world and the Fae world, which is something I have never read before, and it was really cool to see the contrast between both of them. Another interesting thing was that they included the part where Jude and Taryn the human girls got their period and Jude explained that apparently faeries also get their periods, I just thought this was interesting because I had never read about this before in any other book and I was starting to question if humans were even humans haha.
The Characters, In this story we find a reasonable amount of characters. The main ones or the ones that I found important to the story were the group that loved to make Jude's live a living hell which included: Cardan, Locke, Nicasia, and Valerian. In the first chapters those four were EVIL, they enjoyed hurting Jude just because she would stand up for herself and not do everything Prince Cardan said. After some chapter we learned a lot more about their story especially Cardan and Locke's story and you could almost sympathize with the things they had to go through in their past. My favorite of these four was Cardan, I know he isn't exactly the normal bookboyfriend prototype buut I know deep inside  his heart he's a good guy.
Jude, Taryn and Vivi : These three are sisters. Vivi, Jude and Taryn have the same mother (that Madoc killed) and Vivi is Madoc's daughter. I loved Jude's and Vivi's character, they are both stubborn but they fight for what they believe and they don't let ANYONE tell them what to do, yaay for badass characters. Taryn went from the innocent girl to a girl full of mystery and surprises, that was interesting to read.
Madoc, Balekin and Dain: I hated the three of them, they were all liars and the true cruel people of the Fae's world. I didn't like that they showed themselves as good when they were clearly bad, that bothered me  a lot haha. Nevertheless if I had to choose one to rule Faerie, I guess I would choose Dain, just because the other two just wanted war!
The end, My favorite part in this book were the last chapters, the PLOT TWISTS, there were so many I was dyiiing, I honestly didn't expect them at all. When I thought things were getting good BOOM PLOT TWIST and it was honestly a really exciting experience. I'm really comfortable with the end, I really want to  read the second book because I have a million questions about it.
After all I thought this book was really good, I didn't give it five stars because the middle part of the book was just really sloow and I was bored with reading the same over and over but then it became really interesting and made up for it. I really liked the writing, I felt like it was a combination of Fancy and simple and that was interesting to read since we were reading about two worlds.
I believe this book lived up to the Hype, finallyyyy!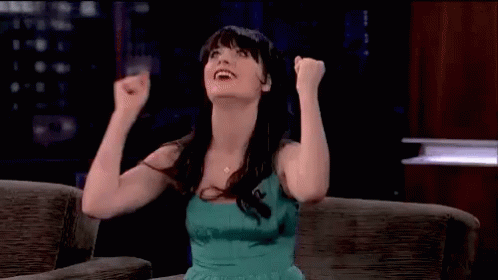 Please tell me in the comments what you thought about this book? Have you read it? Do you want to read it? Did you also love Cardan or Am I just crazy? haha.
I hope everyone is having a great sunday and  Thank you for reading!