Hello Bookwoorms!!
The following post is gonna be me trying to make something different, it's probably going to be embarrassing and what not but I've been having these ideas to give my blog variety, I know memes and tags are really helpful and fun to do but they can be tiring and I also hate monotony sooo much, so let's try this and see how it goes.
---
I've loved reading since I was really young. I didn't make it public until I was in highschool because people had this misconception that reading meant you were a nerd, also my country's reading culture is not that great. For younger Maria, nerd was a really bad thing. I would hate to be called that so I always hid that part of me from the rest of people. I would just read when I was home and those kind of things, but I guess that's another story. Since people started realizing that I was an avid reader and usually the only reader among my group of friends or classmates, weird questions and assumptions started being part of my daily life and that's what I'm going to talk about in this post, 5 questions people have asked me because of my reading habits! so let's staaart!
Do you really like going out? I thought you loved reading.
I know this question sounds really silly, I'm aware of that but you have NO IDEA how many times people have asked me that when I mention I love going to the beach or just going out! I'm not sure why people have this idea that all readers do for fun is read. I mean I read for fun and some days my perfect plan is staying at home reading but I also like to do other things and that doesn't mean I'm less of a reader because of it. So, yes I love reading and going out and a million other things!
Have you read this book? Can you make me a brief summary?
Hmmm how do I say this gently? NO! I'm not going to lie, I used to do this when I didn't have enough money to get books, and libraries are really not a thing in my country, they mostly have school books like math or science. So, What I did to get books was that I offered to read them and write or just tell them a summary of the book. I still get this kind of offers mostly for school or just for their personal satisfaction? I don't know, some people ask me to tell them about a book just to tell others they have read it and my answer is always the same, NO. If you want to know about a book, you should read it. If it's for school, you should read it. If you just want to tell your friends you've read a book, READ!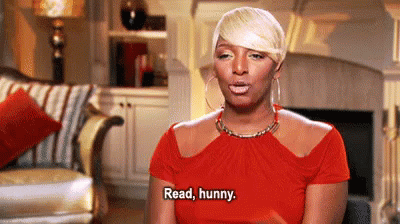 You haven't read *insert popular book*? That's weird.
This is the most popular one! I swear, once someone realizes I like books they will start mentioning a list of "popular" books usually YA with movies or classics and when I say no they will act as if I've said that I've never breathed in my life! It's really funny because for some reason people have these stereotypes, that if you haven't read every single book they can mention, then sorry, but you're not a reader.
Doesn't it hurt you to spend all that money on books when you could buy other things?
This question is usually asked by other girls and by other things they usually mean clothes or make-up. Well first, it is my money so why other people should care? and second I see it this way Doesn't it hurt them to spend all that money on clothes and make-up? No, right? It feels good, because they love those things. So, it's the saaaame. (I also like buying clothes, that's like the second thing I spend a lot of money on after books.)
Aren't you too old to read that?
NO, NO, NO, NO, NO! This is the most annoying question, that's why I left it for the end. There's no such thing as too old for a book but how do you explain thaat to someone who believes your book taste should basically consist of classics! I love classics, sure! but I also love middle grade and even the books I read when I was 3 or 4! Gueess what? I still LOVE Harry Potter with my life and I'm still waiting for my letter!
Hopefully one day this will all change and everyone in the world will be a BOOKWORM!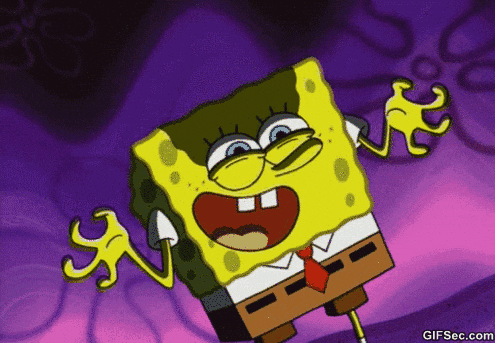 I hope this post wasn't too bad, I'm usually scared of different when things are going well! You can tell me in the comments if you get asked crazy things just because you're a bookworm? and we can add more to the list!
Hope you are all having a great weekend, Thank You for reading my blog!