Helloo Beautiful booklovers!
In an attempt to try to organize my life and catch up with tags, I've decided to proclaim this day (ahem frustrated princess dream) as tag thursdaay for my blog! Plus, this will make it easier to schedule posts.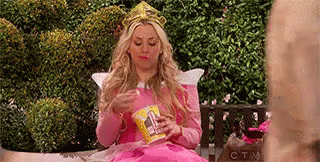 I was tagged by one of my favorite bloggers, I feel like I've said that a lot here but she's truly an inspiration. I'm talking about Kelly, from Just Another Book in the Wall to do the Book Blogger Insider Tag. Thank, You Kelly!
---
Rules:
---
Where do you typically write your blog posts?
I write all my posts in my bed. It's the only place I feel comfortable and at peace in my house. (I also love the kitchen, but I can't write in the kitchen)
How long does it take you to write a book review?
It depends on the book. I usually can't concentrate in one thing at a time, that's just how my brain works so I guess it could take me 40 minutes but because I'm doing other things at the same time it usually takes me 75 minutes or two hours if I really have a lot to say.
When did you start your book blog?
January 19th, 2018. So almost three months ago, that's really crazy! Thank you beautiful humans that read my blog!
What's the worst thing about having a book blog in your opinion?
I don't think there's anything wrong with it, It's more of me not being an organized person. I've had to learn to organize myself and create a balance between College, my blog and all the other things I like to do. I've struggled a lot with that so I could say that's the worse thing but it's more of a me thing haha.
What is the best thing about having a book blog in your opinion?
I've said this a million times and I will never get tired of saying it. The Book Blogging community is the BEST! I honestly had no idea how big this community was when I started and I did not expect to feel so welcome and good in a community. That's something I had never experienced before and it's honestly amazing! I love sharing my opinion, reading what other people have to say and meeting people with the same interests as me!
What blog post have you had the most fun writing so far?
I LOVE tags! soo all the tags that I've written and I had a lot of fun with TTT: I wish we had met in a different world. It was fun to realize that maybe I didn't hate them completely as I thought, it was also really hard to think of.
What is your favorite type of blog posts to write?
Tags?I guess I already said that haha. I like writing reviews, just sharing my feelings and opinions. I know I am probably really bad at it but it feels really good to write them and let it all out.
When do you typically write?
I'm a night person, I just can't do anything during the day just college because I have to.
How do you write your book reviews? With a cup of coffee or tea? With Netflix? Cuddled with your fur baby?
I just said I'm a multi-tasker so I watch Netflix or listen to music. Usually I'm also doing other things like homework or reading other blog posts!
When do you write your book reviews? Right after finishing the book? Two weeks after finishing the book?
I try to write them as soon as I finish them but that usually never happens so I take 2 or 3 or a week or two haha. I guess It depends on what I feel like doing. I'm trying to get more organized so I can have a day just for reviews!
When I first started the goal was once a day, but now I'm trying to post at least 3 o 4 times a week. I hope it keeps working the way it has!
I'm going to tag a few of you amazing blogger but if you've already done this or don't really feel like doing it, it's totally okay!
Thank You for reading this post and I hope you're all having a beautiful thursday!