Helloo Bookworms! Break is book #2 from The Flow series, I reviewed the first book Flow Here.  I actually LOVED the first book and this second book was not the exception.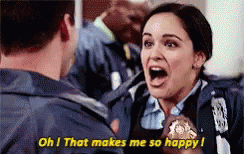 ---
Author: Clare Littlemore         Published: January 20th, 2018           Pages:286
Personal rating: 
Synopsis: 
It's been three months since Quin transferred to Patrol and discovered the terrifying truth about the community she lives in. Citizens of The Beck are disposable and those in charge are capable of terrible cruelty. Vowing to protect those around her, Quin has joined the Resistance. But she knows she is risking everything. 

Rebellion of any kind must be secretive and clever. Gathering enough people to fight seems like an impossible task. When those closest to her are directly threatened, Quin knows she has to act. But time is running out. Governance will stop at nothing to protect the world it has worked to build. In the end, Quin must decide how far she is prepared to go to rescue the ones she loves. 
---
MY REVIEW
Break takes place 3 months after the events that happened on Flow. In this new book we can see Quin and her friends being active members of the resistance against their government and trying to save as many people as they can from the injustices that happen in the Beck.
Now, The first book was a 5 stars book for me, the reason why I didn't give this book 5 stars are very personal and maybe if someone else reads it, they won't feel the same. I felt  the plot went a bit slower at the beginning than the first book, but after some time reading, I really got into it and found myself not wanting to stop reading. Also I had a problem with Quin, the main character, I found her rather annoying sometimes and it's just one of those characters you wish you could get inside the story and tell them to GROW UP! Thank God, she had Jackson, her best friend at patrol, who always talked some sense into her. However, I still admire Quin brave heart and how much she cares about her friends. So that's pretty much why I didn't give it 5 stars.
I found everything in this book to be really good, connected to the first book, and didn't go with something extremely random, like most dystopian books, I really enjoyed that everything made sense and was clear. I loved discovering the secrets of the other beck sectors like Med and the Dev which were surprising, in a good way.
I Loved seeing Cass and Harper in their new role, that made me really happy. But what really left me speechless was the end, what a way to end a book, It was genius, amazing, heartbreaking and it leaves the reader with a million questions. I think anyone who reads this book will just want to read the third book as soon as it gets out because that's exactly the right way to end a book!
On my reviews I always try to pick one or some of my favorite characters and this time I have to go with Jackson even though she's not one of the main characters, she reflects the true meaning of friendship. She was an extremely good friend and just so positive, she gave light and hope to everyone around her and I truly believe we all need a Jackson in our lives to give us a little bit of sunshine when things aren't going as planned. Not just having a person like Jackson but becoming a true friend like her, learn to be a little bit more tolerant and understand the motives behind an action.
This was a really great sequel for the Flow series. The writing was really good and the author knows how to keep it simple and also does a great job in making her characters feel real, which I love.
I want to Thank the author Clare Littlemore for providing me a copy of Break, This review is my personal and honest opinion. If you are interested in reading Break and the first book Flow, you can check them out Here.
Thank You so muuuch for reading this, I hope your lives are going great and that you are all having good reads!!!